4 Great Hardscaping Ideas for Your Backyard
Are you feeling dissatisfied with the state of your garden? Is your yard providing the tranquility you so much need after a long tiresome day? It's also possible that all you yearn for is an entertaining outdoor space with endless beauty. You can get all these by combining nature's creation with a taste of artificial features like walkways, patios, and driveways. Here are four great hardscaping ideas that will transform your backyard experience.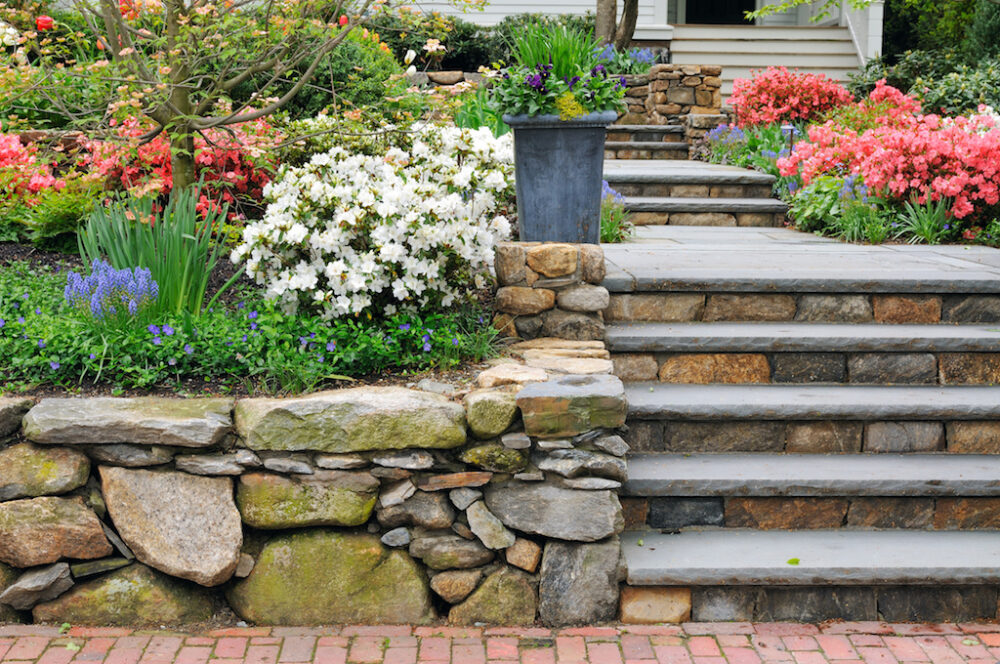 Walkways and Pathways
Connect the different structures in your backyard with aesthetic walkways and pathways. Materials you can use to design appealing pathways include stones, bricks, tumbled glass, pebbles, concrete, and wood slices. The description here might appear easy, but you may need the help of a professional designer to make gorgeous pathways.
Patios
Patios make outdoor relaxation a refreshing experience. Revamp your outdoor space with patios constructed from stones like travertine, bluestone, or flagstone. Combining natural stones with concrete will give your patio features you can only dream of. And, if you feel like extending your outdoor stay into the night, drape some string lights across your lawn.
Retaining walls
Retaining walls can not only save your yard from soil erosion but also give you a chance to inject beauty into your outdoor space. You can use bricks, stones, wood, or steel bars to design them. If you construct them well, they create an extra space to set up your patio.
Artificial Creative Drainage Systems
If you live in a poorly drained area, installing artificial drainage systems will improve the water flow in your backyard. You can dig ditches around this area and fill them with gravel or build a terraced landscape to control water runoff.
Contact LowCo Gardeners for All Your Hardscaping Needs
Hardscaping is an excellent way of adding pomp and color to your backyard. However, you need a professional hardscape designer to help you make your patios and walkways great. At LowCo Gardeners, we are committed to helping you transform your home to likable levels at an affordable price. Contact us today for more information on hardscaping.