4 Hardscape Features To Have Professionally Installed
Choosing to go with some hardscape features in your landscaping is an excellent way to mix things up and add variety to your overall landscape. Hardscape features are also exceptional for providing you with space that is functional, easy to care for, and helps to complete your backyard. Here are four awesome hardscape features to have professionally installed.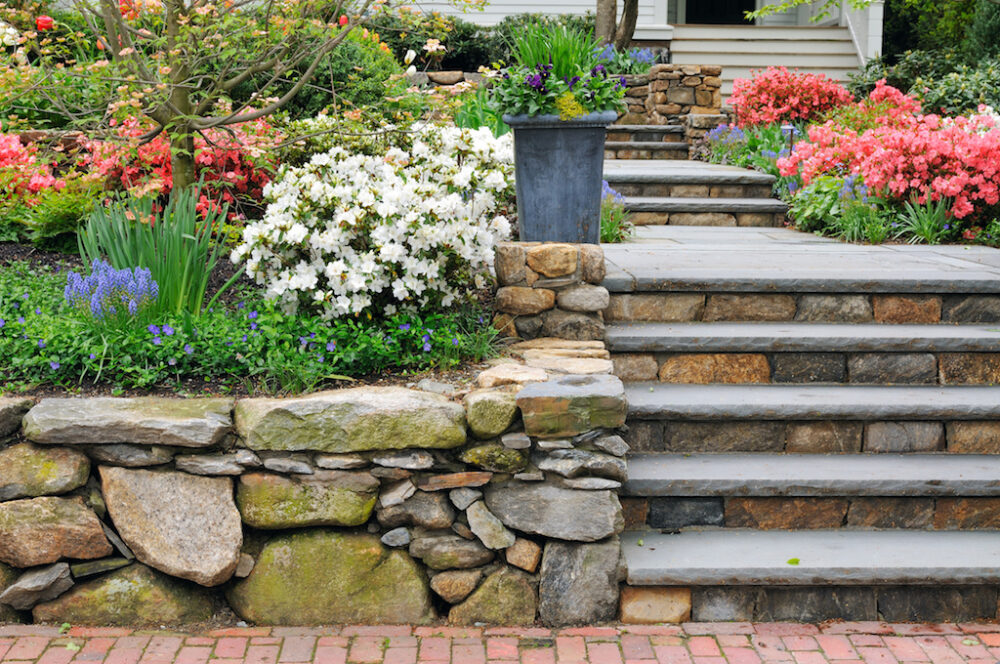 Stone Patio
One awesome hardscape feature to have professionally installed is a stone patio. This gives you the perfect space to entertain outside and can have a lot of awesome accessories added to it. You can install an awning over the top of your stone patio to make it look more complete. You can also add furniture, a fireplace, cabinets and countertops, a grill, and more.
Walkways 
The addition of some walkways is also great because these walkways allow you to get across your property without the concern of walking on your plants. This helps to keep your plants, grass, trees, etc., much healthier because they are allowed to grow and thrive. These walkways also look great in your backyard and can be created from whatever stone or rock you would like.
Retaining Wall
A very functional hardscaping feature to have installed professionally, is a retaining wall. This type of wall is generally made from stone or bricks and does a great job of creating a level surface when your backyard naturally isn't level. It is crucial that this retaining wall is made properly so that it can withstand a great deal of weathering, and this is exactly what a professional can create for you.
Fountains 
If you want to add a hardscaping feature that is a bit more fun and elegant, you can have a professional install a fountain for you. This can be a focal point of one of your gardens, flower beds, or where ever you'd like.
To have some amazing hardscaping installed professionally today, visit us at LowCo Gardeners.