6 Things You Need to Know Before Installing Your Hardscape
Are you considering a hardscaping project for your home? With just a little attention and planning, your hardscape could be the perfect addition to your home. However, it can be challenging to know what you should and shouldn't do when it comes to hardscaping.
Here are six things you should know about hardscape installs before you begin your next project.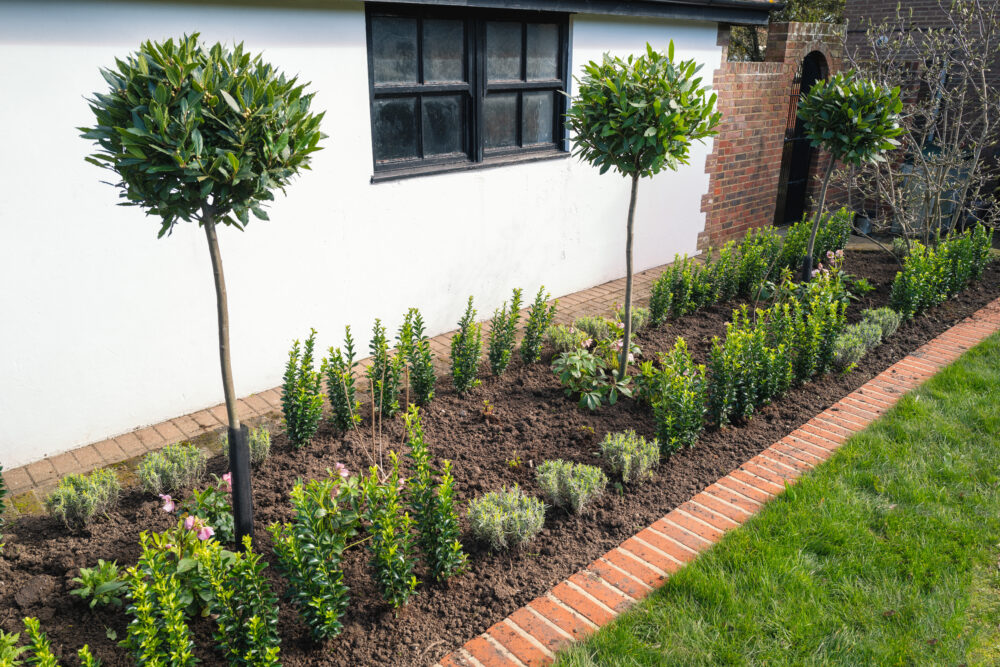 1. Type of Hardscape
It is important to know what type of hardscape you will be installing so that you can choose the right tools and materials for your project. Patios, walkways, and retaining walls are some of the most common types of hardscapes that homeowners install. These basic projects can be completed in a few days with the right tools and materials.
If you want to install a more advanced structure such as an outdoor kitchen, then your project will take longer and require more specialized tools and materials.
2. Install Timeframe
It's important to know how long your project will take to complete from start to finish so you can make arrangements.
During the design process, ask your landscape designer or contractor how long they think the project will take and what steps are involved in its completion. You can then use this information to plan accordingly with your family members or tenants who live on the property where the hardscape is being installed.
3. Hardscape Size
Your hardscape size is one of the most important decisions in your design. It's not something to take lightly because there are a lot of factors to consider.
When installing a hardscape in your yard, it's important that you choose the right size for the space. You must consider the size of your lot and where the adjacent homes are located. With this in mind, you can determine how large your hardscape should be and how much space it will take up on your property.
4. Hardscape Material
Not all materials are created equal. From natural stone to porcelain pavers, each one brings a different look and feel. Some are better suited for certain areas than others, and some require more maintenance than others.
There are many options out there, from concrete and stone pavers to natural flagstone pieces and more. Consider what type of material will work best with your overall design goals and keep in mind that different materials require different installation techniques. The material you choose for your hardscape will be based on your personal style and preference as well as the function of the hardscape.
5. Installation Costs
The cost of installation depends on the materials and design you choose. Factors like the size of your property, the accessibility of the area you want to install it, and how much excavation work is required are all factors that will determine the overall cost.
Gravel and cobblestone walkways usually run between $2.50 and $4 per square foot, while brick or concrete typically costs between $5 and $10 per square foot. Installing a bluestone walkway can cost upwards of $15 or more per square foot.
6. Purpose and Use Considerations
Finally, think about how you want to use your landscape. Will it be used for relaxation, entertainment, or perhaps as a gathering place for family? Perhaps the most important thing you need to know is what your yard needs functionally. If you have a sloping backyard, will you need steps? Do you need a retaining wall or other structure to prevent erosion? Are there areas where water pools frequently and will you need to install a drainage system?
You may not need all of these features, but thinking through these things before getting started will save you time and money in the long run. Create an outdoor living space that suits your lifestyle, but also consider how it will impact your daily routine.
Contact Us for a Free Estimate!
At the end of the day, hardscape projects are typically expensive undertakings. If you're thinking about having one installed and would like some help with the process, there's no need to go it alone.
Our experts at LowCo Gardeners have years of experience in this field, and we can help you make your home stand out from the rest. Just remember that estimating a hardscape project is something that requires an expert eye and a healthy dose of finesse; so don't leave it up to a DIYer or someone that's never done it before. Hire professionals.
Contact us today for a free estimate!