Include Hardscape Landscaping for a Retired Homeowner
Making updates to the landscape of the yard can make an extraordinary difference in both appearance and maintenance. When you've recently retired or just purchased a home and are retired, landscaping is an important aspect to consider.
Instead of leaving the yard as-is with a large grass lawn and various plants, you should look into the benefits of hardscape installs.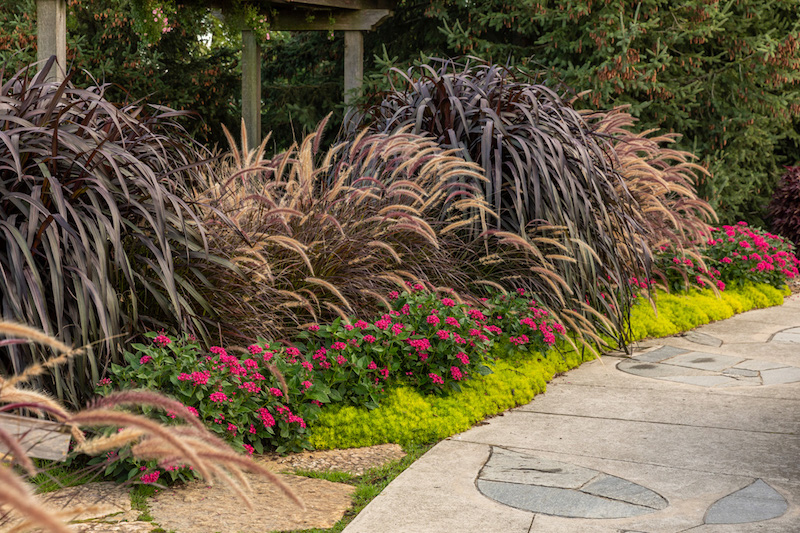 Reduce Weeds and Watering
From retaining walls to a rock garden, more hardscape can reduce the amount of time spent weeding and watering the yard. This can be so helpful when you live in an area that faces drought and water is scarce.
Bending over and picking out weeds can be time-consuming and hard on your back as well, making hardscape such a valuable feature to include in your yard.
Prioritize Traction for Walkways
Including a clear path in your yard can make getting to the front door easier and make any landscaping more of a feature you enjoy rather than something you step over. When you're choosing walkways to include in the yard, make sure that traction isn't something you're going to be concerned about.
Having plenty of traction reduces the risk of a fall and ensures that the yard is comfortable to get around, regardless of your age and mobility.
Highlight Any of the Plants 
Adding hardscape to your yard can be an excellent way to make plants stand out more. Making the plants the highlight of your yard can be even more important when your yard is smaller in size. With retaining walls, flower bed edging, and winding paths, your plants can stand out and be the first place that your eyes are drawn to you in your yard.
When hardscape is one of the features you want to include in the yard, you'll enjoy the benefits for a retired homeowner. Contact us to get started with plans for your yard.