Effective watering is key to landscape success.  Understanding and addressing the specific, seasonal watering needs for plants, grasses, trees and shrubs will ensure optimal growth and longevity.   Applying either too much or too little water can have dire consequences.  What's more, landscape watering consumes a valuable natural resource and can be a noteworthy expense.  Strategic irrigation planning and maintenance will not only ensure the performance of your landscape, it will also save you money.  Experienced in landscaping design and installation, LowCo Gardeners brings expert knowledge to landscape irrigation installation, repair and maintenance.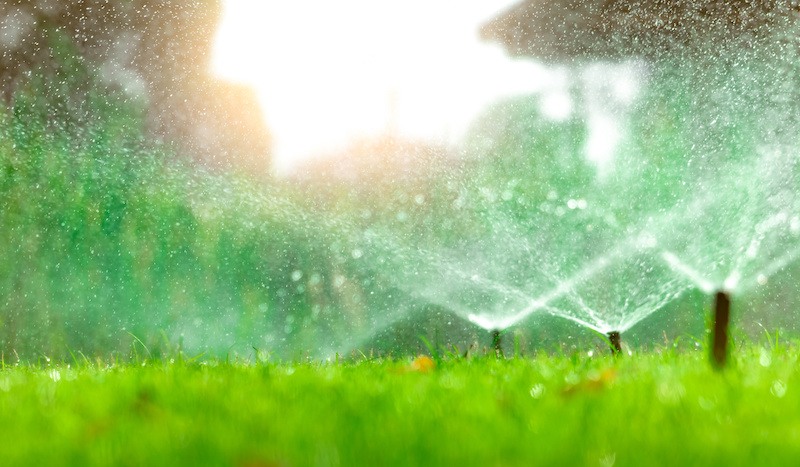 Installation
Not only does smart irrigation ensure ideal plant growth, it also protects your wallet.  Watering costs can be significant, but with proper planning and equipment you can afford a lush and beautiful lawn and garden.  LowCo Gardeners' irrigation installation services are designed to optimize water usage and customize water application to your specific landscape elements.
Our services include:
professional lawn sprinkler system design and installation
the installation of drip line irrigation systems for flower beds
adding drip lines to support planters and pots
automated smart irrigation system installation and setup
customer education on system use and maintenance
Repair and Maintenance
Irrigation system damage and malfunctions have costly consequences.  When water does not reach its intended target, plants, grass, shrubs and trees become stressed and sickly and may quickly die.  Broken lines and leaky valves drive up water bills and waste our natural resources.  In the winter, these leaks can produce icy spots and become potential slipping hazards.  It's important to keep your irrigation system operating as intended.
With fully trained and licensed technicians, you can count on LowCo Gardeners for dependable irrigation repair and maintenance work, including:
lawn sprinkler repair
drip line repair
valve repair
system winterization and spring activation
back-flow preventer testing
emergency repair
system analysis, adjustment and optimization
Smart, effective irrigation is imperative for landscape success.  It conserves water, saves money, protects the investment and promotes mother nature's potential.   A proven and experienced landscape grower/producer and installer, LowCo Gardeners brings valuable knowledge to irrigation maintenance, repair and installation.  Ready to reach the full potential of your landscape? Contact us today.