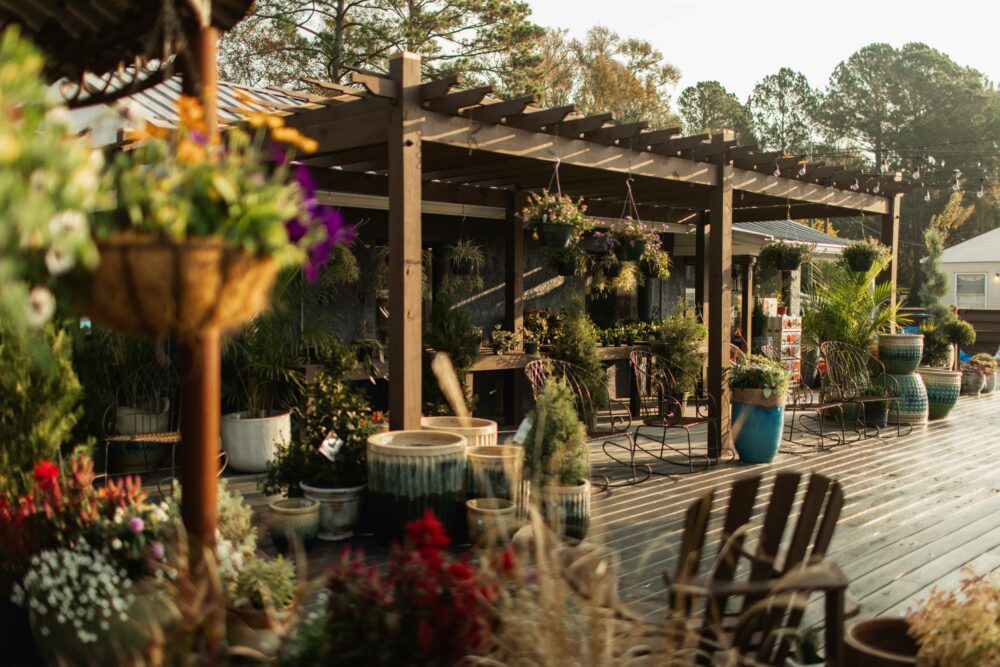 Welcome to LowCo Gardeners
"We love what we do and can't wait to share it with you. Plants are our passion and we spend our days cultivating them to succeed in your garden or landscaping."
Purchasing flowers, trees and shrubs from LowCo Gardeners or working with our landscaping team is a partnership. We're experts with the knowledge and personal experience to help you make the most of your growing space.
Watch LowCo Gardeners on The Garden Show on WHHI-TV
Watch Lyndsey Varnes on The Garden Show, Hosted by Louise Hodges. This popular program, which airs on WHHI Television, is your one-stop destination for all things related to gardening and landscaping in the Lowcountry. Serving the regions of Hilton Head Island, Bluffton, Beaufort, and Pooler, WHHI-TV provides hyperlocal content to its South Carolina and Georgia viewers, including local news, sports, and live television.
Retail & Landscape Services
Cultivating
Community
and
LANDSCAPES
Meet The Owners
James & Lyndsey Varnes