Understanding Hardscape Installs
Hardscape installation refers to all the design and installation services that involve your yard's 'built' aspects, such as paths, roads, patios, and fences. Hardscape installers may also help you install decks, pergolas, gazebos, trellises, and water features like ponds and fountains. Let's take a closer look at hardscape installs and see what hardscapers perform, as well as the differences between hardscapes and landscape.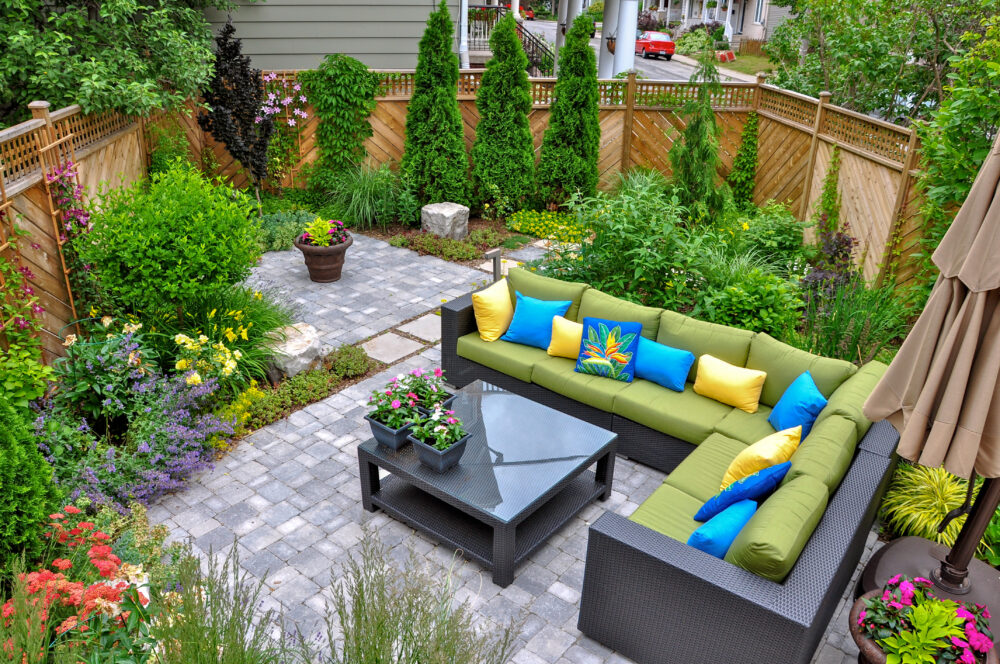 What Does a Hardscape Installer Do?
In essence, a hardscape installer will undertake outdoor construction for domestic purposes. This may involve aspects such as designing your driveway or water features. Some hardscapers also work as landscapers, but these are two distinct professions.
What is the Difference Between Hardscape and Landscape/Softscape?
A landscaper is essentially a horticulturist, whereas the hardscape installer is more of a building contractor. Their functions occasionally overlap (raising beds or boundaries that merge fencing and hedging, for instance).
Ideally, both aspects collaborate during the design phase. It makes sense to start with the concrete and paved areas, but more extensive and more architectural softscaping components like trees and hedges will also need to be considered later.
Why is Hardscaping Important?
There is much more to hardscaping than just making a nice-looking yard. In addition to the practical and structural aspects, remodeling your garden with hardscape projects may completely affect how you use and enjoy your garden. Here are some of the advantages of hardscaping in your yard:
Leveling sloping yards: A hardscaper can install a tiered system to create a succession of level zones if your yard is at a slant. Retaining walls provide stability, and access is provided through steps.
Setting boundaries and ensuring privacy:There are numerous fencing materials and styles allowing you to construct a secure and visible border surrounding your property.
Providing a secure and firm standing area for your car: A well-constructed driveway offers a stable driving surface for your automobiles.
Increasing garden accessibility: You may employ hardscaping to construct easy-to-navigate walkways, slopes, and ramps throughout your garden.
Creating an outdoor living space: A well-built patio, deck, or gazebo may significantly expand your living space.
Get Your Hard Install Today With LowCo Gardeners
You now appreciate how much hardscape installs can ramp up your garden's aesthetics and functionality. Well, it's about time you reached out to LowCo Gardens for an effective hardscape installation. You can always trust us to deliver beautiful and immaculate hardscapes and landscapes. Reach out to us today.