The Best Plants at the Best Price
At LowCo Gardeners, we grow and care for the plants that we sell. That way, you can be both knowledgeable and confident in the plants that we offer you, and you can come directly to us with any comments, questions, or concerns about your plants. Our grower-direct nursery allows our customers to get the most out of their plant and gardening experience, and today, LowCo Gardeners wants to help you choose the best plant for you at the most affordable price. Check out the list below to see what plants are available to customers (PW = Proven Winner):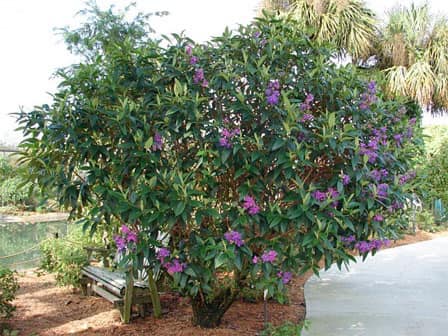 Viburnum PW – With these adaptable and ever-changing plants, you can expect to see garden flowers in the spring and vibrant berries and leaves in the fall.
Koreanspice Viburnum PW – These plants grow 2 to 3-inch wide bundles of small flowers that begin to turn pink and white in the spring.
Juniper PW – These evergreen shrubs are covered with fragrant wood and produce colorful berries.
Buttonbush PW – The Buttonbush is a multi-branched, rounded shrub that produces dark green, glossy leaves and can reach 6-12 feet in height!
Panicle Hydrangeas PW – This shrub stands upright and grows quickly. In the late summer you can expect to see heavy, white, sterile flowers that may cause the branches to bend downward.
Butterfly Bush PW – The Butterfly Bush is a semi-evergreen. It blooms from June to September, and it can come in shades of blue, purple, pink, yellow, and white!
Beautyberry PW – This fast-growing shrub can reach 5 to 8-feet tall, and in the late summer, you can expect to see clusters of lavender-magenta, berry-like fruits hanging from the branches.
Rose of Sharon PW – This beautiful ornamental shrub produces white, rose, or violet flowers with small leaves. Unlike many other shrubs, the Rose of Sharon blooms from midsummer into fall.
Chinese Fringe-Flower PW – With the Chinese Fringe-Flower, you can expect to see tassel-like flowers with ribbon-like petals blooming in the mid-spring. The foliage comes in beautiful shades of burgundy, purple, chartreuse, and green.
Boxwood PW – These evergreen shrubs are often used as vertical accent plants. They have small, yellow-green flowers and small leaves that are rounded and leathery.
Barberry PW – Barberries are perennial herbs that grow from 8 to 10-feet high. These herbs produce yellow flowers, red or black berries, and small rounded fleshy leaves.
Catmint PW – These aromatic herbs are very popular in gardens. They produce beautiful clusters of lavender-blue flowers, and they are very easy to grow!
Ornamental Oregano PW – If you need a low-growing, herbaceous plant, the Ornamental Oregano is perfect for you. The best part is, these perennials bloom all summer long!
Hybrid Phlox PW – These plants produce fluorescent pink flowers that will be sure to make your garden come to life. They are great at attracting pollinators and will spread quickly where they are planted.
Spike Speedwell PW – The Spikes Speedwell is often grown for its long-lasting flowers that bloom in the late spring or early summer. Though they are spikey, they produce beautiful, star-shaped, violet-blue flowers.
Tall Garden Phlox – The Tall Garden Phlox blooms in the summer and produces flowers that can come in shades of lavender, lilac, pink, salmon, purple, and white.
Shasta Daisy – These herbaceous perennials are commonly grown for their classic daisy appearance of white petals surrounding a yellow disc.
Cardinal Flower – The magnificent bright red wildflowers tend to naturally grow in marshes and low woods. The tall stalks hold clusters of the brilliantly colored flowers from July into early fall.
Foxglove – These plants typically grow to a height of 18 to 60-inches. They produce hanging bell-shaped flowers that are usually shades of lavender.
Autumn Stonecrop – These tall sedums stand upright and can be used in the place of shrubs. In the summer, you can expect to see massive flowers that are supported by sturdy stems.
Stonecrop – These low-growing, trailing sedums can grow up to a foot in height. They are easy to plant, durable in droughts, and can produce flowers that can be white, yellow, pink, purple, or reddish.
Feather Reed Grass – This ornamental grass looks tidy and stands upright all year long. In the early summer, you will see plumes appear.
Strawberry – These herbaceous perennials have a short stem and stay close to the ground. The leaves have a variety of colors depending on the species.
Contact us at LowCo Gardeners if you are interested in learning more about the wide variety of plants that we have to offer!