Add Instant Curb Appeal to Your Home With a Paver or Stone Patio
Hardscaping your yard can be one of the best ways to take your home from ordinary to extraordinary. Paver and stone patios are an easy first step toward revamping your landscaping.
In this article, LowCo Gardeners explains why you need an installation today.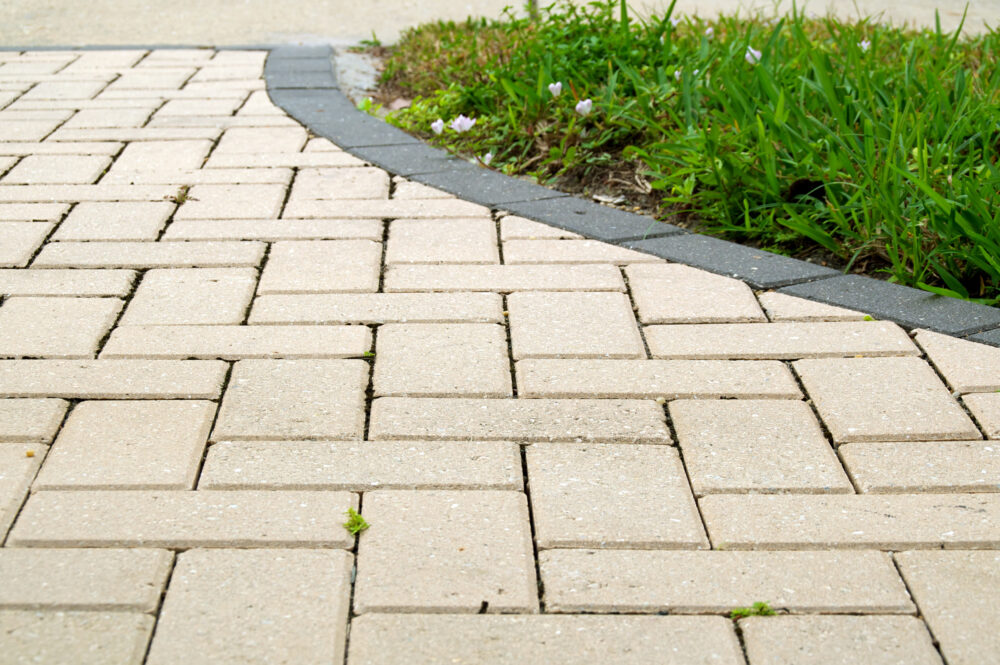 Understanding Pavers
These are individual pieces of material, usually made from stone, brick, or concrete, that are often used for patios, walkways, and driveways because they provide a durable and attractive surface that can withstand heavy traffic.
They come in different shapes and sizes, so you'll have no problem finding one that matches your home.
Understanding Stones
They are one of the most popular materials for patios because they are durable and have a natural beauty. There are many different types of stones to choose from, each with its own unique color and texture.
The size and shape of the stones you select will also impact the overall look of your patio. For example, sandstone is a very common stone for patios because it's available in three colors: gold, silver, and pink.
Fieldstone is another good choice if you're looking for an organic look on your patio. Available in various shapes, sizes, and textures, this type of stone can give your patio a country feel.
Slate is often used for patios as well. Even though slate tends to break down faster than other types of stone, it's still a great option if you want something sleek and contemporary-looking.
Travertine is also a great option for patios. Its beautiful light gray coloring pairs well with almost any style and makes an excellent backdrop for plants and flowers.
Comparison Between Pavers and Stones
When adding a patio to your home, the first thing to consider is what type of surface the patio will be resting on. If the ground is uneven or rocky, you'll want to use pavers because they are more level and will help prevent any major settlement problems later on.
Most stones are typically lighter, making them easier to install since they don't require heavy machinery. Still, they do cost significantly more than pavers because they need special care during installation due to their delicate nature.
Stones are a great choice for patios that need to withstand lots of foot traffic and will last longer due to the wear resistance they offer. They're also more porous, so they allow water to seep through easily while at the same time preventing puddles from forming.
Both come in many different colors and shapes, so you can find something right for your design style. However, stones have a more natural look.
With this being said, there's no wrong  choice when picking between pavers and stones!
The Benefits of Installing a Paver and Stone Patio
A paver or stone patio can add instant curb appeal to your home.
It can also increase the value of your home if you ever decide to sell it.
Pavers and stones are low-maintenance, so you won't have to spend much time and money keeping them looking good.
They're also durable, so you won't have to worry about them cracking or breaking over time.
Pavers and stones come in many different styles and colors, so you'll be able to find one that suits your tastes perfectly.
If you live in an area with snowfall during the winter, pavers and stones will allow water to drain away from the house instead of collecting around it.
They're easy to clean, so you won't have to deal with moss and algae buildup like you would on a concrete patio.
Final Thoughts
A paver and stone patio is a great way to add instant curb appeal to your home. Not only will it make your home look more inviting, but it will also increase its value. Plus, it's a great place to entertain guests or just relax and enjoy the outdoors.
So if you're considering adding a patio to your home, check out LowCo Gardeners. We specialize in hardscape installations and can help you create the perfect patio for your home. Contact us today!